Sally Leh was taking a walk recently with a friend along the Lehigh Canal at Hugh Moore Park near Easton. A member of the prominent Allentown and Lehigh Valley family who owned and operated Leh's Department store, Leh reminisced about the past. "Looking back on it as we walked, I couldn't help but think that it was my ancestor, Henry Leh, who got his start as a canal boy," she recalled.
That little fact is indeed a part of Leh family history. Of Swiss and German background, the family came to America in 1743. Although several members of the family made the trip, only one survived the crossing to America.
Henry Leh's parents were Henry W. Leh (1795-1872) and Catherine Kern Leh. The seventh of nine children, Henry was born on the family farm near Slatington. He got a total of six months schooling. Although his handwriting was always fine, his spelling had been handicapped by his lack of education. At age 11 in 1841 Leh began working as a canal boy between Mauch Chunk (now Jim Thorpe) and New York and Philadelphia, driving the mules for his brother, Jeremiah, that carried canal boat loads of slate, coal, and lumber along the Lehigh Canal. His family history, compiled by his descendent the late John "Jack" Leh (Sally Leh's father) notes that it was not a pleasant task for the boy. At times Henry Leh had to walk all night with nothing to eat but molasses bread. When he complained, he was told to move the mules faster.
The Lehigh Canal, the product of Philadelphia entrepreneurs Josiah White and Erskine Hazard had fully opened in 1828, shortly before Henry Leh's birth. Its primary purpose was to move anthracite coal from the coal regions to Philadelphia. At first there was laughter. "I'll gladly give these gentlemen the right to ruin themselves," snipped one state legislator when White and Hazard asked for ownership of the Lehigh River. As everyone knew, the Lehigh was a rock-strewn mass of rapids only navigable by canoe. But where others saw disaster, White and Hazard saw opportunity. It took trial and error and a lot of muscle and in many cases deaths of their largely Irish immigrant work force, but the Lehigh Canal was achieved.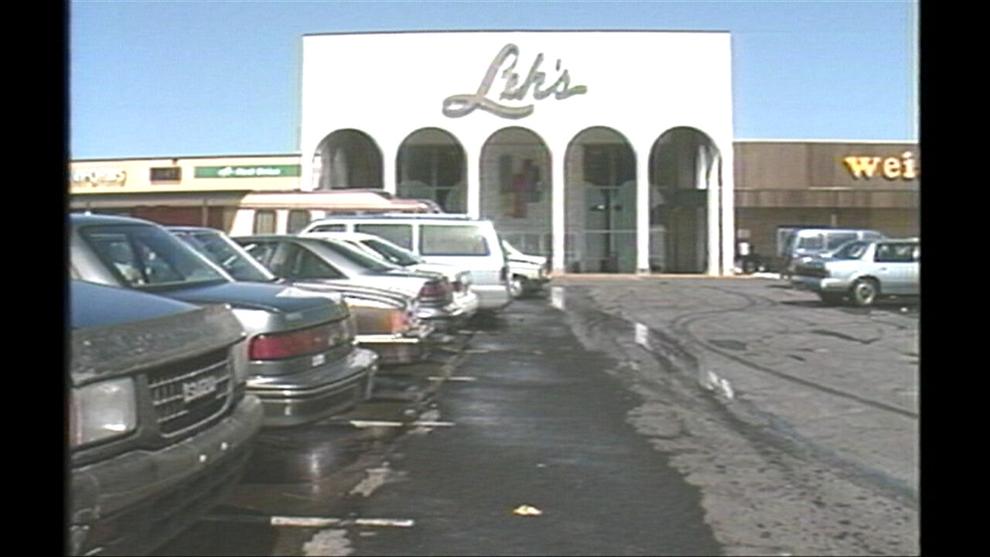 Soon Lehigh coal was heating the homes of Philadelphia. Its importance to the Lehigh Valley could not be overestimated. For the first time since its creation in the 18th century the Valley could be fully opened to the outside world. Soon the canal boats were moving more than the "black diamonds," as coal came to be called. How long Leh remained a canal boy is unknown. At some point for three to five years at Saegersville he learned tailoring as an apprentice. And skill with a needle and thread must have given him a desire to try something new for the Lehigh Valley: ready to wear clothes.
It is hard to imagine this as an innovation today. But in rural mid-19th century Pennsylvania, it was common that the female of the household had the task of making clothes for the family. In the gentlemen's smoking room of the White Star liner Olympic, Bethlehem Steel's Charles Schwab (1862-1939) liked to regale his fellow millionaires with tales of his poor boyhood in rural Pennsylvania, noting that until he was 17 he didn't have a suit of clothes that was not made by his mother.
So, on April 25, 1850, a booming city like Allentown, population of 4,000, Leh felt was ready for it. Bringing his supply of goods to town by stagecoach and canal boat, he set himself up with a partner and opened Neleigh & Leh's Temple of Fashion at 603 Hamilton Street. Prospects looked bright in the 1850s. Population was increasing at a rate that had never been seen in Allentown before. Iron furnaces along the Lehigh were created, providing iron rails to a growing rail network. And Allentown's business district was well on its way to recovery after the disastrous fire of 1848. Gaslights were lighting some city businesses.
But a decade that some historians have come to call the Bonanza Epoch was not so for Neleigh & Leh. Leh's business partners came and went with alarming frequency, so things never seemed quite stable. Some sources claim his health was not good. And just when Leh seemed to be making some headway the Panic of 1857 hit, slowing down the business climate into a depression. By 1860, 30-year-old Henry Leh must have been wondering what the future held for him.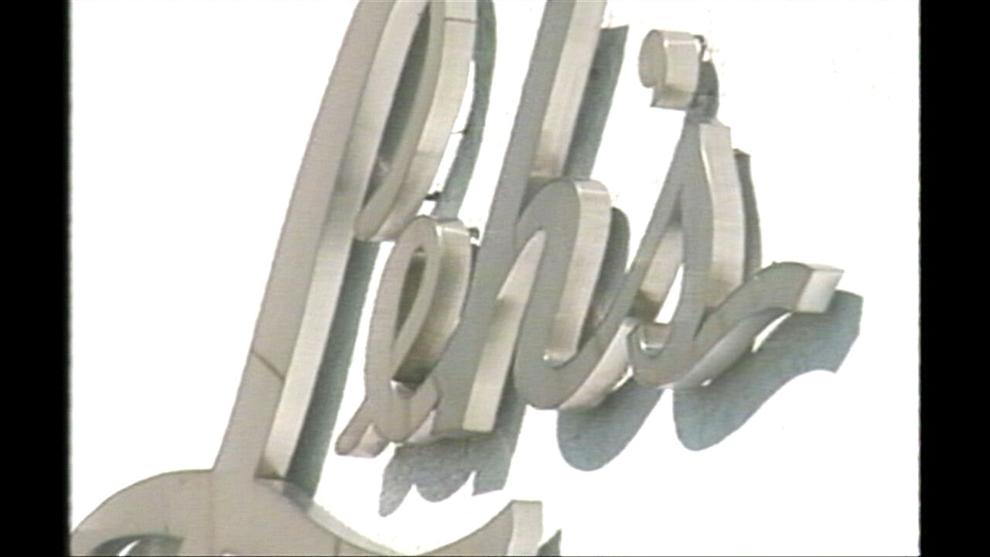 Salvation for his business came in the form of the Union Army in the Civil War. When Lincoln announced his cabinet, he selected Simon Cameron, a Pennsylvania political operative, as his Secretary of War. A lot of nasty things have been written about Cameron over the years, mostly by his enemies. One almost surly apocryphal story was that Thaddeus Stevens, Cameron's arch-rival in Pennsylvania politics, told Lincoln that the only thing Cameron would not steal, "was a red-hot stove." Hearing about this Cameron supposedly asked Stevens to come to the White House with him and take back that statement in front of Lincoln. On their arrival at Lincoln's desk Stevens is supposed to have said the following: "Mr. President, I once told you that the only thing Simon Cameron would not steal was a red-hot stove. I now take that back." Since saints didn't flourish in 19th century Pennsylvania politics, recent historians and biographers are more willing to give Cameron a pass.
Leh happened to be fortunate that as the War Department was giving out contracts, he got one for boots and shoes for the army. Frugal Pennsylvania German that he was, Leh was now able to get his business on a sound footing. He also provided employment for 175 local people and had sixty to seventy machines in constant use. Leh manufactured 500 pairs of boots and shoes a day. Many of those he employed were women whose husbands were in the Union Army, thus providing those families with an income. Chances are good that when Sherman's army went marching through Georgia, at least some of them were wearing Henry Leh's boots. When Billy Yank came marching home again, he found a thriving Leh's business that had expanded.
Business was so good, even the Panic of 1873 that brought down many other Allentown businesses and several banks did not appear to hurt Henry Leh. He had a four-story building. The upper three stories were for manufacturing shoes, the ground floor was retail space. During the 1876 Centennial Celebration in Philadelphia Henry Leh felt so confident he put up a display of his shoes and boots. The judges had this to say:
"A good exhibit. Women's, Misses and Children's heavy substantial shoes, prime stock and workmanship and good full fitting; a strong work. The heavy mining boot, brogans and buckle shoe, very superior articles for purposes intended. Prices of goods very reasonable."
Perhaps the biggest thing that happened to Henry Leh in the 1870s was the hiring in 1874 of a young man named Horatio Koch as a shipping clerk. He quickly advanced in the business and in 1884 married Sally Leh, the boss's daughter and became a partner. For a Christmas present that year his new son-in-law presented Henry Leh with a handsome, gold-topped walking stick, cherished in the family to this day.
This spawned a sort of Leh-Koch dynasty around Center Square most prominently when Horatio's brothers Tom and Frank Koch sometime in the late 1880s opened Koch Brothers men's clothing store at the first floor of the Hotel Allen at the northeast corner of Center Square, the city's first hotel with electric lights. By the last decade of the 19th century, Leh's was selling much more than shoes and boots. Dry goods, fabrics and ready-to-wear clothing was available to customers who were coming downtown from the surrounding countryside in buggies and on the new electric streetcar system.
In a publication titled "The Past, Present and Future of Allentown," published by the city's Board of Trade, the predecessor to the Chamber of Commerce, noted that every young man wanted to be "rigged out in a suit at Lion Clothing Hall," the name Leh's went by then. Ladies would also have found dresses to fit the Victorian mode with bustles and corsets. By this point several of Leh's sons were partners in the business. According to Sally Leh, a tradition was formed among the partners. They had a meeting every Thursday where discussions were held, and decisions made. No salaries were ever given but they took what they needed to support their families.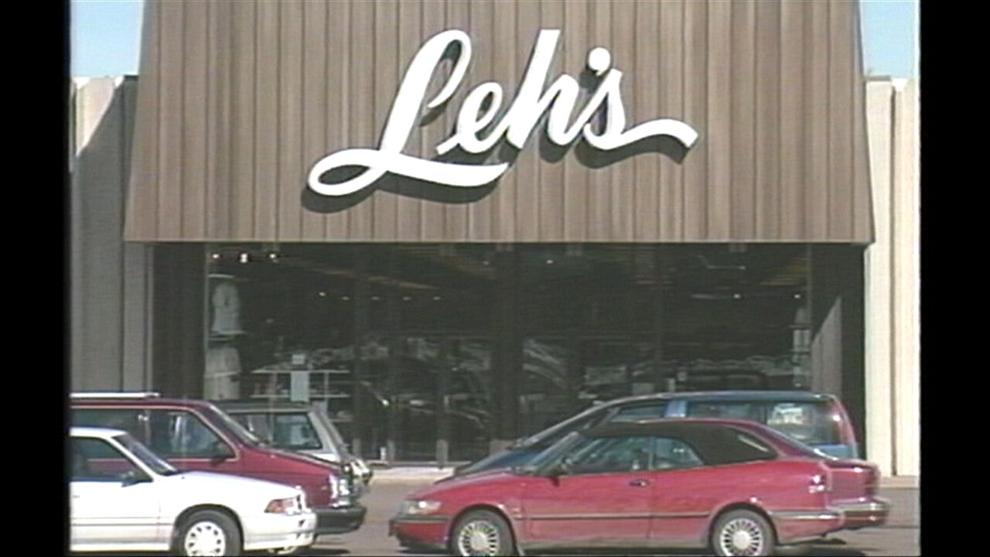 In 1894-95 Henry Leh decided to build a country home way out west on 15th and Hamilton streets. Known as Fountain Heights, it was on the outskirts of what later became known as Millionaires Row, the most fashionable address in the city. According to local historian Glenn D. Koch in an article in the 1994 issue of the Lehigh County Historical Society's Proceedings, Leh's home at 1533 Hamilton Street had its name for a particular reason:
"The reason for the name "Fountain Heights" was because the Leh family farm, which stretched from the site of this home west to 17th street and south to the banks of the Little Lehigh creek, was named for "Fountain Farm" and covered about two hundred acres of city real estate. Just prior to the turn of the century, this was actually a working farm where the Lehs raised cattle and horses. Both Henry Leh and his son George were avid horse lovers."
Every summer the Leh family would leave their 933 Hamilton Street home and move to Fountain Heights. It was as close as Allentown got to the Vanderbilts moving to Newport for the summer. At the same time Henry was buying up all the farm property he could find, sometimes for as much as $1,000. Some among his friends thought Leh was crazy, but he got his money back as the city developed and moved further west. In 1929 the beneficiaries of Henry Leh's estate gave the city of Allentown 350 acres of Little Lehigh watershed and in return got city water rights forever for the development of the Lehigh Parkway properties named Robin Hood. The park, known as Lehigh Parkway, is enjoyed by many.
In 1916 shortly after Leh's widow Sallie Trexler, a sister of Edwin Trexler and aunt of Frank and Harry Trexler, died, Horatio Koch and his wife took over Fountain Heights. According to one source Henry Leh's wife never allowed her husband to install heat in Fountain Heights for fear it might become their year-round dwelling. It would then take her too far from the other members of the Trexler family who then lived on the 900 block of Hamilton Street and had all the news (aka gossip) of the town. General Harry Trexler's wife, Mary Mosser Trexler, according to his aide Nolan Benner vetoed his plans to build a mansion in what is now Trexler Park for the same reason.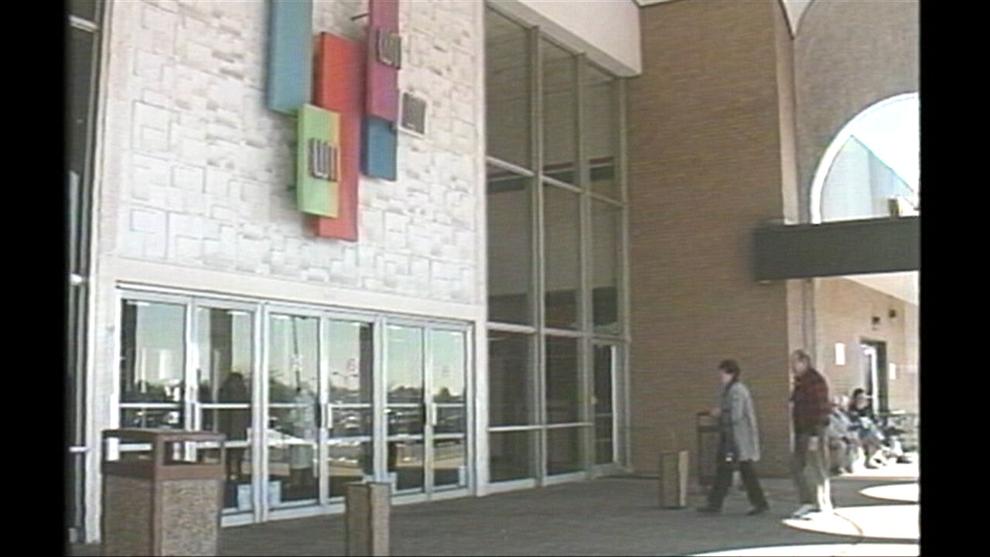 A photo exists that shows Henry Leh mounted and suitably attired like a country gentleman leaving Fountain Heights for his morning horseback ride with his sons. The days of following a mule with a switch in hand were far behind him.
By the dawn of the 20th century Allentown like the rest of America was about to enter the Golden Age of the downtown department store. According to one source by 1909 Henry Leh's sons and the Kochs were making plans to remodel the store and discontinue boot making. According to Sally Leh decisions like this were made by a consensus among the partners.
Henry Leh died on May 16, 1910. In his will he wrote of the importance of the family and its values. "Therefore, now I beseech you my dear children, that you obey your father and mother to agree among yourselves as above stated in a peaceable way, and for the interest of all. My desire is that you should do so as near as possible as if I were living."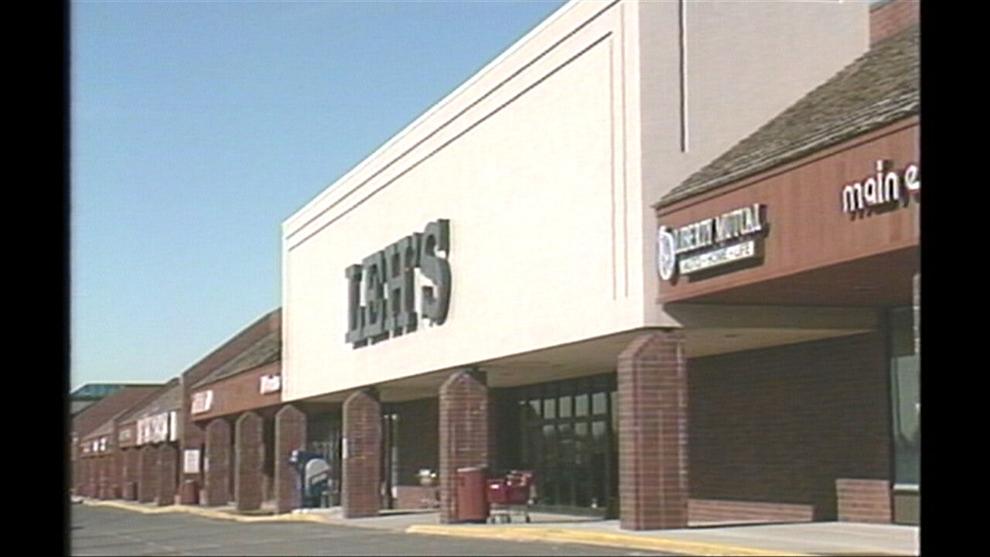 Shortly thereafter it was announced by H. Leh & Company that the Shropshire, England born architect Ephraim Pickin (1866-1931), who had worked with prominent London designers and had come to Allentown in 1901, was drawing up plans for a new modern department store.
The result was a building that was completed the following year. Although it bowed to restrained use of classical motifs it was Pickin's generous use of large windows, exceptional for that era, that made it stand out, banishing the old dark dry goods look. In its advertising Leh's was known as "the daylight department store." Lehs would flourish until the 1990s when, like the other Allentown department stores, it passed from the scene. Not a bad track record that.